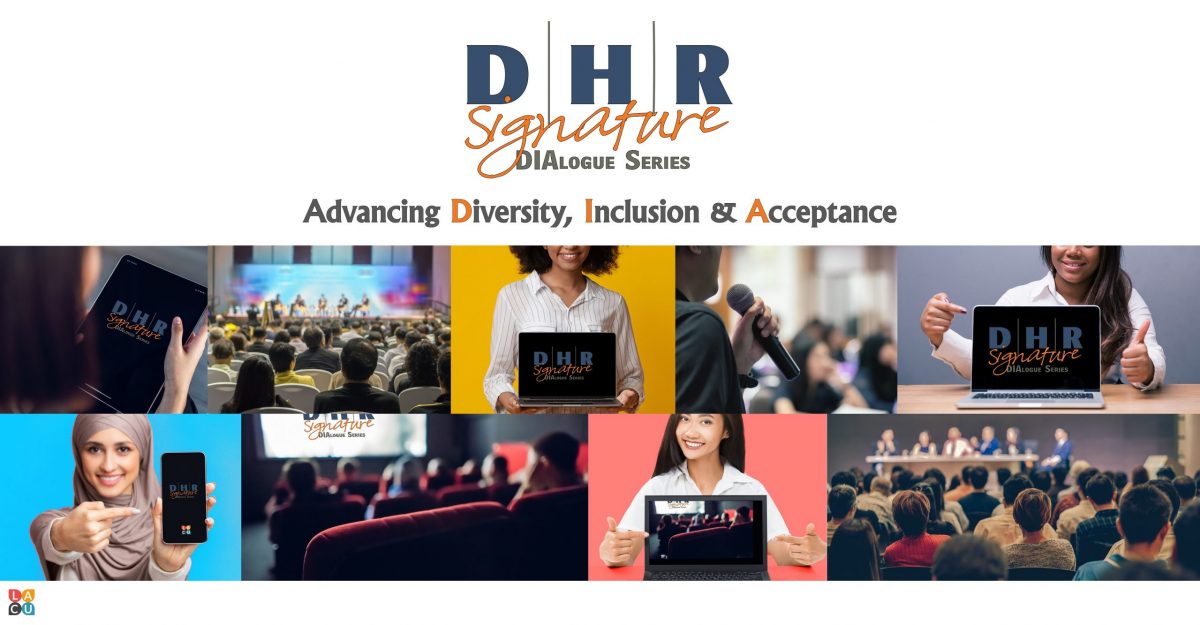 The DHR Signature DIAlogue Series brings together informed speakers and audiences to explore societal topics that impact the workplace and the public we serve. The DIA in DIAlogue stands for Diversity, Inclusion and Acceptance. The inaugural event, in July 2017, featured Supervisor Sheila Kuehl as guest of honor. The event included a documentary that chronicled parts of the Supervisor's journey as a CA state legislator when she and three colleagues steadfastly championed and passed landmark legislation protecting, what was then referred to as, LGBT rights. Since then, DIAlogue Series topics have included homelessness, addiction, mental health, gender equity, transgender youth, and systemic racism in the criminal justice system, health, and education.
LMS
The Department of Human Resources (DHR) is also pleased to announce that our Countywide DHR Signature DIAlogue Series is now available on the Learning Management System (LMS). If you have missed an event, want to view a particular DIAlogue again, or simply want to listen to a specific speaker, you may click on the links below:
Held one month after the killing of George Floyd in Minneapolis, the DIAlogue reflected on the current state of civil unrest, systemic racism, and what the County is doing to dismantle societal inequities.
County and national health experts discussed inequities in health outcomes based on race, as well as solutions our County health departments are pursuing.
The panel discussion will include the learning divide between how White students and students of color are taught and encouraged to succeed, what systemic racism looks like in the education system, and who is considered college material and why. Panelist will also present solutions for eradicating racism from the education system, ways in which teachers can create positive learning environments for all students, and what parents and caretakers can do to support their children.
Signature DIAlogue Series Events Slideshow
To access a preview of  previous events, please click on the video below.
Los Angeles County boldly declares an anti-racist policy agenda, the DIAlogue Series is key in starting up the conversation and fueling a movement! Everyone who was not able to participate in the live events is encouraged to view these powerful dialogues.