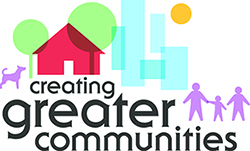 The first Charitable Giving Campaign was in 1978. Since then, the campaign has been recognized as a legacy for Los Angeles County employees.
All donations and fundraisers for the period of July 1st through December 31st, as well as year-round payroll deductions benefit the County's CGC which supports local nonprofit charitable organizations. In 2019 more than $1.36 million were donated by County employees. These organizations provide health and human care services in our own communities, and they reflect the cultural and ethnic diversity of the region. They represent and assist many Los Angeles County residents; men, women, and children in underserved areas. The organizations also provide much needed environmental services for Southern California. To learn more about where your generosity goes please click here: Charitable Giving
The annual CGC provides County employees with the opportunity to support this voluntary effort by contributing through payroll deductions, participating in various fundraisers and activities, and by purchasing tickets for our countywide fundraisers.
For more details on discounted tickets, visit mylacounty.gov, Employee Discounts and Fundraisers, or contact Workplace Programs at workplaceprograms@hr.lacounty.gov.