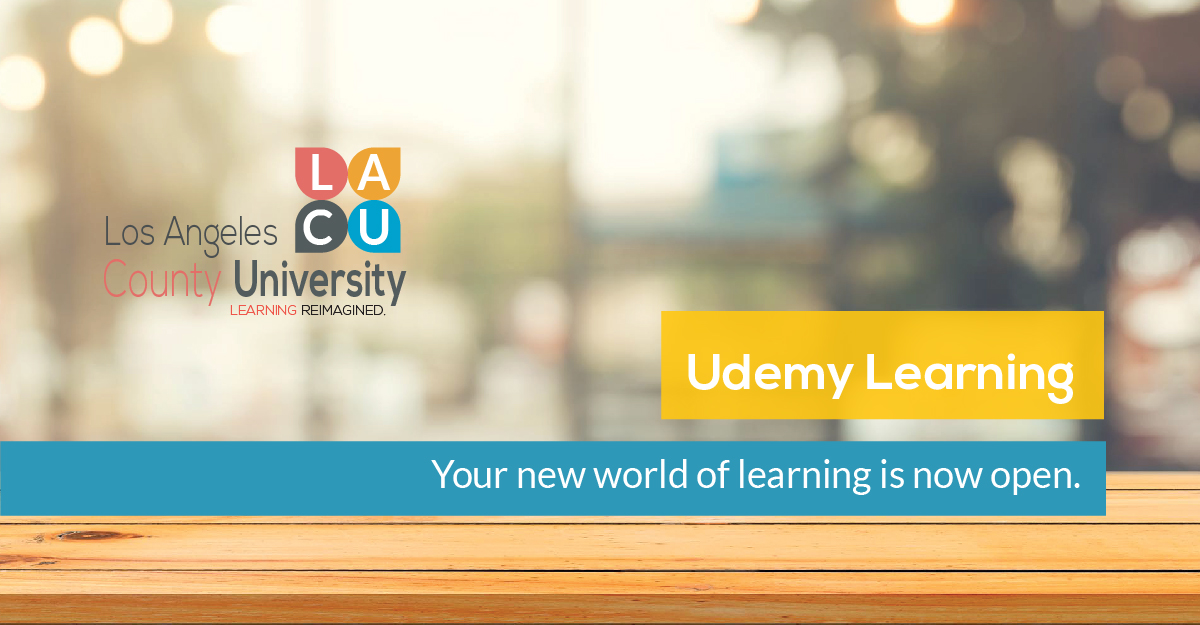 Welcome! Los Angeles County University (LACU) is proud to offer County employees access to Udemy for Business, an online library of over 3,000 on-demand training courses on topics that can help employees be more effective on the job and better prepared to achieve their career goals. This page provides useful information to help you get the most out of the Udemy for Business license – for yourself and for your employees. As we say in LACU, Happy Learning!
Support Materials
Are you looking for general information on getting started? Curious about how to incorporate Udemy learning into day-to-day work? Seeking a tool to document Udemy learning goals? Wondering about the Countywide requirements for using the license? If so, then we have a guide for you! Click a button below to get the support you need.
Navigation Tutorial
For a walk-through of logging in and using features that promote learning, please watch the short video below.
Course Recommendations
To help jump-start Udemy learning, we have curated several course recommendations based on useful development area groupings. These groupings focus on several Work Behaviors assessed in County Performance Evaluations, as well as leadership competencies for MAPP managers. Click on your or your employees' target development area below to view the list of our course recommendations on LA County's Udemy for Business page.